"Is the toilet fixed yet?", Oskar Moosehead asked. A man in a gray Italian suit fumbled with a file of papers, dropping a few to the floor.
"They had to get some plumber's tape, due to a leak in the supply line; but, it's running", he stated.
"When can we evict?"
"Barring unforeseen circumstances…within a week"
Oskar looked around the table at the faces of the twelve most powerful men in the world. "Who", he asked pointedly, "Is in charge of barring unforeseen circumstances?"
A Filipino man with a thin moustache raised his hand hesitantly. "I believe I am", he said.
"And, what do you foresee these unforeseen circumstances to be?", Oskar asked. The man fidgeted in his chair.
"By the very definition of 'unforeseen', I can't tell you, sir"
Oskar turned away in disgust. He flipped a panel in the arm of his chair and perused the buttons: Electrocution, slide to shark pool, poison spikes…ah. He glared at the Filipino man who'd failed before he'd even begun to serve him. His finger over the button, he said to the man, "You know how I feel about failure". The man's eyes widened in horror as Oskar Moosehead pushed the button.
A panel opened in the ceiling. From the hole fell a pink piece of paper, which drifted down into the frightened man's lap.
"You're fired", Oskar told him. "You'll get twenty-five million in severance pay".
The man collected his papers and stood up, "Can I still use the health club?"
"For twelve months, then, you have to pay the monthly dues". Slowly, the man trudged towards the door. "Don't go through THAT door", Oskar snapped, "It has the tiger behind it, remember?"
The newly fired person slapped his forehead, "Right! Thanks, boss, I coulda been killed". Oskar was dialing a phone as the man left,
"Promote someone from the mailroom and send them up here. Number eleven has retired…prematurely". Oskar Moosehead listened for a second, then answered, "I told him he could still use the health club. Will there be a liability problem?"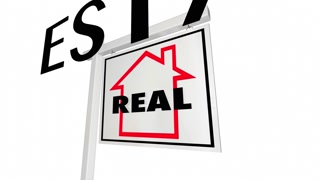 As Oskar talked on the phone to an unnamed secretary (he refused to hire secretaries with names, 'cause that would give him one more piece of data to memorize), the men at the table talked amongst themselves. The table was a who's who of what's what. Why? Because each man was an industrial giant, although three of them were technically midgets. Steel, lumber, oil…all industries that they could've used some representation in; however, they were involved in the most lucrative commodity of all: Real estate. The world was divided into twelve sections and each man had purchased the entire section.
After Mr. Moosehead had hung up the phone, one of the others, an Ethiopian from Brazil raised his hand to speak. "Mr. Moosehead", he inquired, "Isn't it customary when a super-powerful businessman fires a high-level employee who knows too much, for that super-powerful businessman to have the employee killed?". He paused for a moment, then added, "I'm just saying, is all"
"And, what kind of loyalty would that inspire?", Oskar snapped. "Why, the minute my back was turned, you'd be off working for someone even richer than I am"
"But, you are the wealthiest man in the world. Ten-times the worth of the second wealthiest"
"Yeah, but, I'm just two paychecks from living on the street…just like everyone else"
The Ethiopian stammered, "I guess, but, don't you think-?"
Oskar hit the table with his fist, "I don't like your attitude, my friend. I think that you will be the next vice president in charge of barring unforeseen circumstances"
"Good Christ, no!", the man uttered.
"So…my question to you", Moosehead paused for effect, "is what unforeseen circumstances do YOU anticipate?"
"Sir, if you let me-"
"Now, while we're young, Number Four"
"I just-"
Oskar looked at his watch. He opened the panel in the arm of his chair and held his finger over the button that would turn on the tanning lamp. "You have ten seconds. What unforeseen circumstances do you see that might derail our evil plan to evict the world?"
"This is just-"
"Six seconds"
"I-"
"Three seconds"
"I don't foresee ANYTHING standing in our way…unless the girl has unlocked the secret of the amulet-"
"Do you FORESEE that?"
The Ethiopian blurted, "Yes…No…I don't know! It should be okay…as long as-"
"As…what?"
"As long as Mike Wistersheshenham doesn't get involved". The room was abuzz, then, aghast and finally aquiet again.
"Mike Wistersheshenham", Oskar Moosehead intoned. Then, he repeated the name again and again until the syllables lost all meaning. Fortunately, that didn't take too many times. Mr. Wistersheshenham had twice foiled his plots for world domination and seriously delayed his scheme to get a horse on the moon. Plus, he'd taken the woman that Oskar had loved. And, he'd killed Oskar's brother; moreover, he'd played his music really loud when they'd lived next door to one another. But, Mike Wistersheshenham was a broken man, warranty expired…with no batteries.
"Mike Wistersheshenham is still a threat? Isn't he a broken man?"
The Ethiopian shuffled through some papers. "He's mostly broken, but, whenever we try to break him completely, he spears one of us in the adam's apple.
"I want that man DEAD!", Oskar ordered.
The Ethiopian smiled, "It's already being taken care of"
"Then, what are you writing there…give it to me. It says, Kill Mike Wistersheshenham. Why are you writing a note if it was already being taken care of?"
"Umm…tax purposes?"
"Excellent", Oskar intoned, "In two weeks, the world will be mine and Mike Wistersheshenham will be a distant memory". Oskar turned to the group again and asked brightly, "Okay, who's vice president in charge of unbelievable cruelty?"