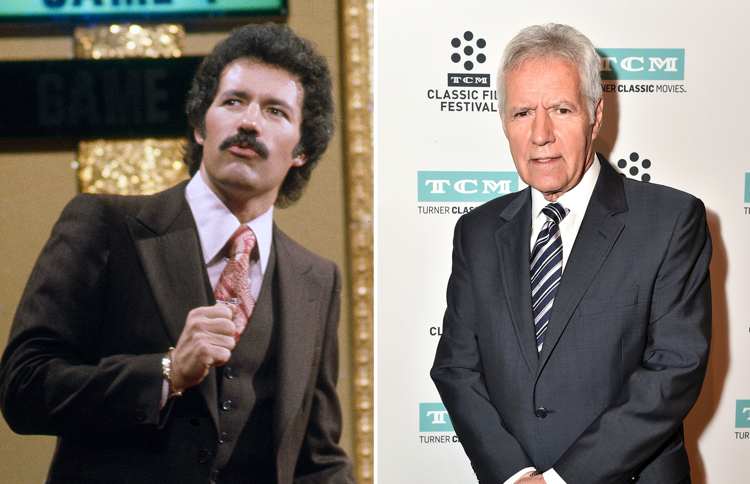 Until regulations on human cloning are relaxed, there will never be another man like Alex Trebek. He never claimed to have all the answers; but, he did have all of the questions. As for his recent passing, I just want to say, "What is, I'm heartbroken?"
Alex Trebek was a Canadian… but that never kept him from succeeding. He was born July 22nd, 1940 to Lucille Lagase, a french Canadian and George Trebek, a chef from Ukraine. Being from Ukraine is not necessarily a handicap but it definitely won't score you any points in life, either. Trebek lived the life of a normal Ontario boy, fleeing polar bears and saying "eh?" a lot. At thirteen, he became a bellhop, the beginning of his rise because, as a hotel slave, even unemployment is a step up.
At twenty-one years old, the University of Ottawa issued Trebek both a degree in philosophy and a map to the nearest soup kitchen. But, he persevered and followed his dream of becoming a part of the magic called radio/television. Alex Trebek did every possible job and replaced every possible announcer. As host of a Toronto drive-time radio show, Alex Trebek's voice reached dozens of people every day.
Sadly, Alex was banished from Canada at this point, for not wearing flannel on the Sabbath. Fortunately, just south of the border, there was a country hungry for a certain breed of man. A breed that could ask a person their hobbies and then give them a lifetime supply of Rice-a-roni with a straight face. Men who seemed to have boundless energy yet seldom moved from where they stood. Men called "Game Show Hosts"…
Trebek's first game show in the United States was the short-lived The Wizard of Odds, a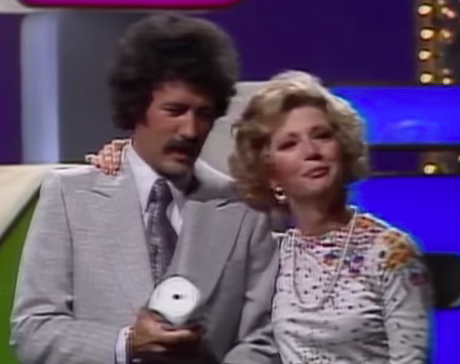 game show based primarily on high school mathematics. Basing a game show on mathematics promised to be just as popular as making the theme to one's senior prom bloody bowel movements… He then went on to host the short-lived High Rollers, where contestants smoked pot and then were pushed down steep grassy hills.
While hosting High Rollers, Trebek also hosted the short-lived Double Dare. Double Dare's premise was to get a partner to guess a person, place or thing using only one sentence clues. Losers were pushed down steep grassy hills. After hosting the short-lived Battlestars, and the short-lived Pitfall, Trebek decided killing new game shows was too easy, so he decided it was time to kill something popular: Jeopardy.
The first incarnation of Jeopardy lasted fifteen years and was hosted by Art Fleming, a
man so bland that he barely registered on film. Fleming had decided not to continue with Jeopardy because, after fifteen years he had assimilated all knowledge on Earth and was ready to report back to his home planet.
I, personally was VERY upset. I couldn't imagine Jeopardy without Art Fleming. I couldn't imagine Jeopardy WITH some Canadian with a salt and pepper seventies white-guy afro and a porn-star mustache.
Settled into Jeopardy for thirty-five years, Trebek's life was more interesting that you'd imagine. In 2004, Trebeck flew his truck some forty-five feet into a utility pole while taking a well-deserved nap behind the wheel. He returned to work four days later. In 2007 and 2012, Alex Trebek had minor heart attacks and managed to get back to work before his viewers realized Omar Sheriff was hosting Jeopardy. In 2016, he was given the key to the city of Ottawa; however, he locked it in his car and couldn't get to it until a locksmith was called.
After all of this, I'm sure he felt he was indestructible. He was diagnosed with pancreatic cancer in 2019. He fought valiantly. In the last stages of cancer, Trebek was still hosting his show, a week before he passed away. He died at the age of eighty.
I, personally, am very upset. Now, I can't imagine a Jeopardy without him…