Oceanview-View Beach House: Five bedroom, two bath Cape Hattaras beach house with stunning views of beach houses that have stunning views of the Atlantic ocean. There is a private pool within a few minutes walk that you won't be allowed into. HBO included. Bring your own television.
Bed or Breakfast: You can't have both. A lovely converted inn located in southern Vermont. If you sleep in one of our beds, you can forget about breakfast. If you sleep in your car, we will feed you. Check out time is ten o'clock… noon on high-fiber Tuesdays.
Extra Guilt: Jewish grandmother-owned condo in Coral Springs, Florida. Immaculately clean, well organized and perfect in every way. But, if you want to mess it up, go ahead. We've got nothing better to do than to clean up after you.
Rare Find: Three bedroom, two and a half bath and three-eighths of a kitchen. Barbeque pit can be used as a fourth bedroom of a quarter of a bathroom. Sleeps twelve, but not all at the same time…
Cabin: Dirt floor, outhouse, wood-burning stove and, for some reason, a grandfather clock. Peaceful wooded area. Included is a manual typewriter for finally writing out that manifesto you've been thinking about.
Colonial Williamsburg: Two bedroom condo large enough for a family of five and two minutes from the center of downtown Williamsburg. Perfect for learning about colonial history through adults dressed like ridiculous dandies creepily never breaking character until they lose it and start ranting about the second amendment.
Hippy House: Made of one hundred percent recycled material. Smells like a tire factory full of dead cats. Vegan breakfast included and inedible.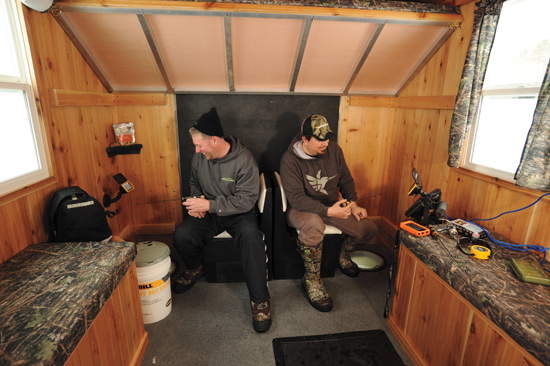 Ice Fishermen will Love this: You'll love this vacation home packed with photographs of ice fishing and books on ice fishing. If you tire of that, there are statues of ice fishermen in the ice-fishing sculpture garden. Guaranteed the only vacation home like this in all of Guatemala.
Vegas Party House: Near casinos, fine dining and crack houses. Sleeps twelve if you use the beds or fifty if you all just lie in the center of the living room in a drunken pile. If you cannot pay deposit, your legs will be cheerfully broken.
House on Wheels: Converted bus with three beds, full kitchen, bathroom and shower. Pick it up in Chicago and drive it anywhere. Warning: Must keep speed at fifty-five miles per hour or bomb on bus will explode.