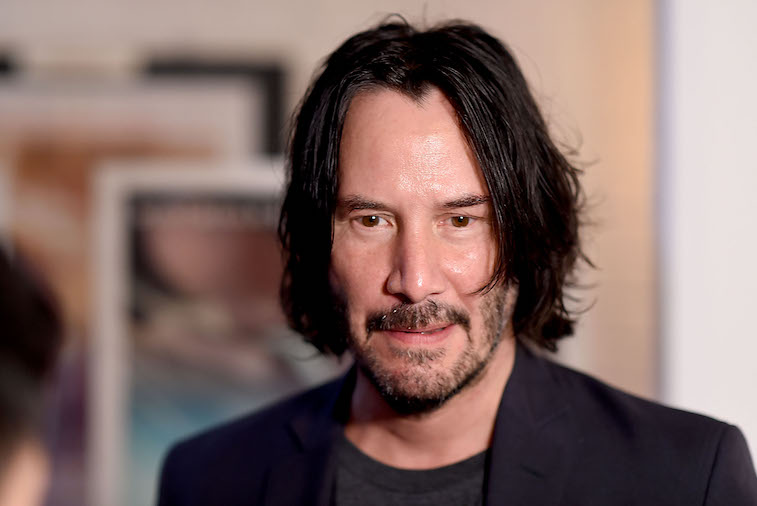 Richard Simmons: He is the opposite of terrifying, although if you found him in your laundry room with a net and some duct tape, you might feel some unease. A ghost needs to be somber and scary. They seldom sweat… even to the oldies…
Keith Richards: He'd be terrible because you need to be able to understand what a ghost is saying. If you can't, it's like explaining something in detail to a Mexican gardener and coming back to find that he's built you a tree-house. This is a shame because, when it comes to looking decayed and horrifying, Keith Richards has a forty year head start on those who waited until after they died…
Elvis Presley: Like Ann Boleyn, some ghosts are shown exactly as they were in death… she, holding her head under her arm and not looking happy about it at all. Elvis died on a toilet. No one wants to see that.
Keanu Reeves: Look at the man's face: He's seen enough ghosts. When he dies, let him rest…
Melania Trump: Part of being a ghost is the lonely cold tortures of the damned. Horrible pain and misery. Being the wife of Donald Trump, that seems a little like double jeopardy.
Andy Warhol: Warhol as a ghost would be confusing because he wouldn't look any different from when he was alive.
Steven Seagal: We don't need Seagal as a ghost: One lifetime of Steven Segal is enough for any planet.
Fred Rogers: Definitely not terrifying; however, some ghosts are not terrifying. Like Hamlet's ghost, sometimes they are just there for informational purposes; but, if you still don't know how to share or that you are special just because you are you, then a ghost isn't going to convince you.
Tom Cruise: If Cruise was a ghost, the first thing you'd blurt out wouldn't be, "Oh no! It's Ghost Tom Cruise!". You would instead say, "I thought he'd be taller". You may think I'm wrong but you'd have to explain why the only historical epic he's ever made, The Last Samurai, was made in a country where the average man is 5′ 7" tall…
Dwayne (The Rock) Johnson: Intuitively, I think that, if Dwayne Johnson were ever a ghost, he'd look like Casper, The Friendly Ghost. Frankly, I don't think we need zebra's fleeing so fast they leave their stripes behind.