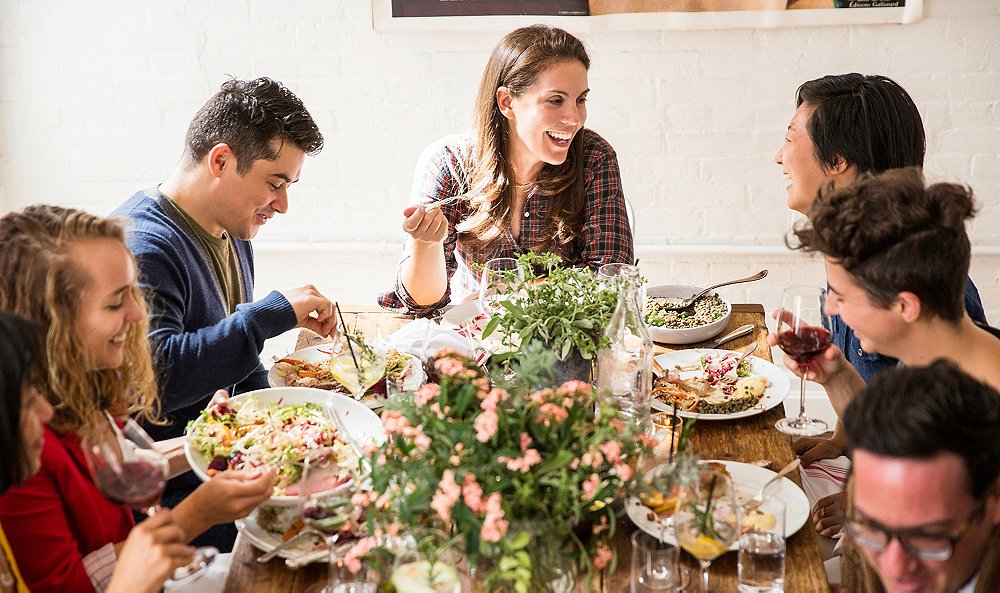 When grilling outdoors, remember not to pierce the sausages or over-flip the burgers; or, you might ruin the inedible chunks of charcoal you'll be serving.
Themed dinner parties are fine but avoid unappetizing themes such as the Medici family, historical infections and typhus.
How do you determine when to break out the good china?  Think of your most prestigious guest:  Would you feel a sense of great loss if she were removed from your life or if you were removed from her will?
Your guest of honor should always be at your right hand.  If your right hand has been amputated or "bitten off", that seat should remain empty lest your stainless steel hook deal some damage.
Remember that champagne should be served in fluted glasses; whereas, red wine should be served in shallower stemware.  What you'll be serving can just as easily be drunk from the bottle and passed to the nearest guest.
Paper plates and plastic cutlery are perfectly acceptable for a casual dinner party at say a prison or insane asylum.
Eye-contact should be brief but noticeable… no staring… despite the fact that your host has a hook for a hand.
Even if you're not serving shrimp, a shrimp fork can be useful for demonstrating to your guests what a regular fork looks like to an elephant.
The host should carve the poultry at the table, unless he is missing a hand… then, that honor goes to the person on his left or to the host's helper monkey.
If you are eating at a table, you should keep your napkin in your lap.  If you've forgotten to wear pants, you should probably have two or three in your lap.