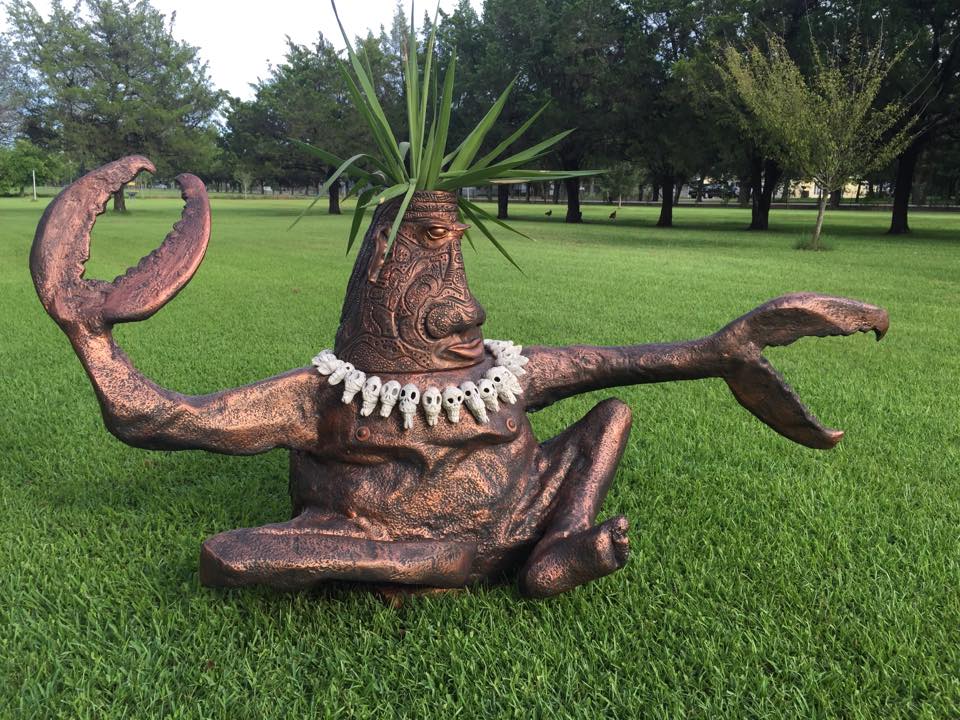 In dark times such as these, we need a hero… a savior… a man with CRAB CLAWS FOR HANDS.
֍
It would be nice to see the word "carapace" in newspapers again… actually, it would just be nice to see newspapers again.
֍
Maryland needs a super hero to call their own besides John Waters…
֍
His popularity might re-ignite the fad of scuttling.
֍
I think we are ALL curious as to what his crab-ray might look like and how it might be used.
֍
If he is ever killed by the forces of evil, we can enjoy his corpse with some lemon and melted butter.
֍
The Crab Signal is just gathering dust in the storeroom by Commissioner Borden's office.
֍
Batman has gotten too moody for my tastes.
֍
It will give billionaire playboy Kris Station something to do at night.
֍
Crabman is comfortable on both land and sea, so he's like Batman crossed with Aquaman but, WITH EYESTALKS!