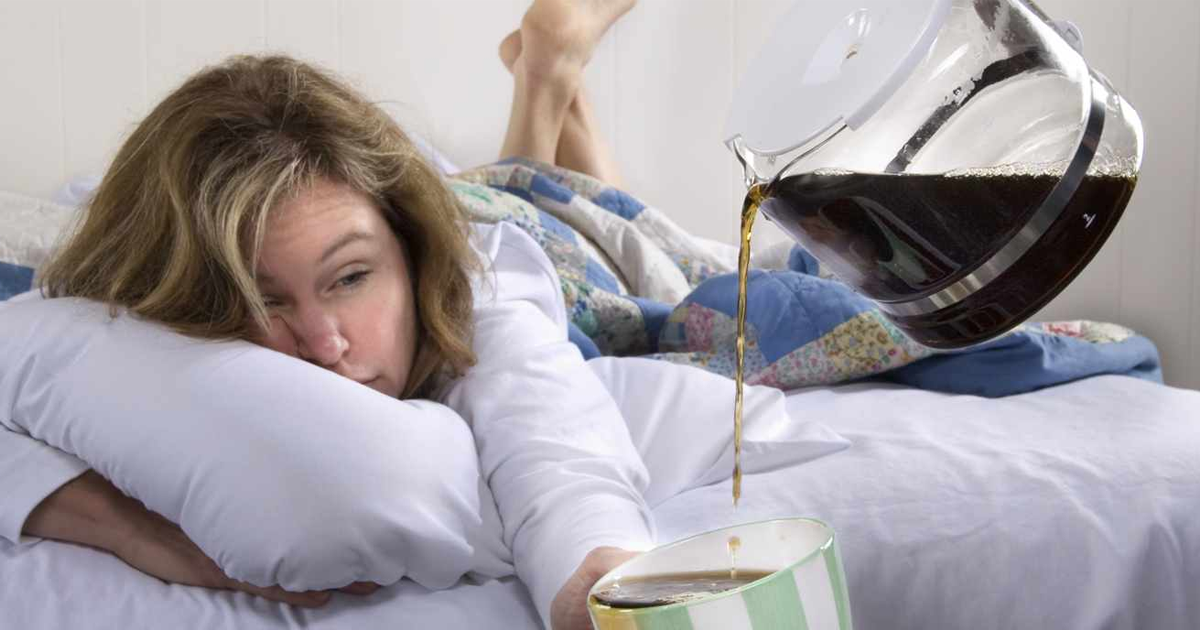 Get Moving: Any form of activity will help wake you up… especially groggily falling downstairs, which is inevitable without your morning coffee.
☻
Morning Exercise: Try running. Because nothing wakes you up quicker than a torn Achilles tendon.
☻
Take an Ice-Cold Shower: The coldness of the water will preserve your body after the inevitable heart attack you'll get from taking a cold shower first thing in the morning.
☻
Take a Nice Stretch: Arms over your head, on your toes and stretch. This will accelerate the waking process especially when you stick your hands into the ceiling fan.
☻
Make Your Bed: This gets you active; and, you are less likely to fall back into a bed you've just made. It will force you downstairs to go back to sleep on your couch or recliner.
☻
Don't Go from Bed to Computer: Unless you have created a list of ways to wake up without caffeine and want to get it published on-line before five o'clock.
☻
Curb Alcohol Consumption: Avoiding alcohol may not help you wake up without caffeine but it MIGHT help you wake up in your own home. Plus, we're all a little worried about you…
☻
Cocaine: Yes, it's addictive and a really bad idea but powdered cocaine reminds us of the 1980's and the 1980's are pretty hot right now… right? How great was Men at Work?
☻
Plan Your Day: Before you open your eyes, plan your entire day, each task another item. Then, open your eyes, make your bed, run downstairs and put your hand into the ceiling fan.
☻
Ask Someone to Wake you: Someone who won't take "no" for an answer. Someone you can depend upon. Someone with access to a cattle prod.