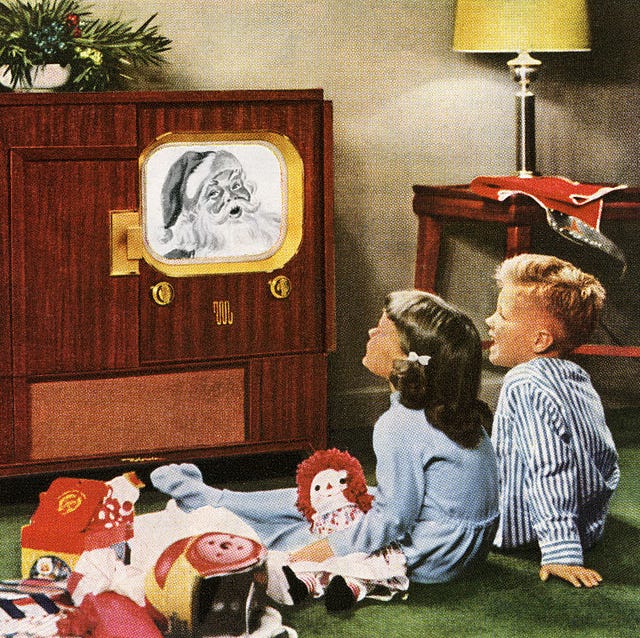 [It's been great writing for you folks, this year. I want to wish all of you Merry Christmas and Happy Holidays. I might post some next week but, in case I don't, Happy New Year as well]
A great gift for a boy is a baseball glove; but, if you give one as a gift, remember to set aside about forty-five minutes to explain to him what baseball is…
♣
Remember: A dead tree in your living room CAN be a fire-hazard. This message has been brought to you by the National Institute of Telling You Stuff You Really should Already Know.
♣
The uncle who keeps trying to get everyone to sing carols is the same one who doesn't want everyone to talk and compare notes on how much he borrows from each of you.
♣
Remember that, at a young age, your child trusts you more than he or she ever will in her whole life; so, take advantage of this by convincing them that a magic Jerry Garcia impersonator with flying reindeer will bring them gifts.
♣
If you wake up and Santa is putting your valuables into one of your pillow cases, chance are that he's a burglar or Mrs. Claus went on a binge in Atlantic City.
♣
If you leave milk and cookies for Santa Claus, you are sure to get a nice dolly or a baseball glove (whatever the hell THAT is). If you leave him carrot sticks, he'll give you socks; if you leave him gluten-free vegan cookies, he will leave you a trigonometry textbook and have your knees broken.
♣
By the way, children don't believe you when you tell them about Santa Claus. That's why it is so TERRIFYING to them the first time they meet Santa Claus at the mall. Because, if HE'S real, then the woods really ARE filled with cannibal witches and talking wolves…
♣
Speaking as an old guy, a perfect gift for someone my age is the gift of FAMILY. Six hours later, I also appreciate the gift of family getting into their cars and leaving in a timely manner.
♣
Best Christmas movie: Miracle on 34th Street. Worst Christmas movie? Cannibal Holocaust.
♣
For a real taste treat, have eggnog on Christmas. Eggnog is what milk would be if cows had been designed by alcoholics…