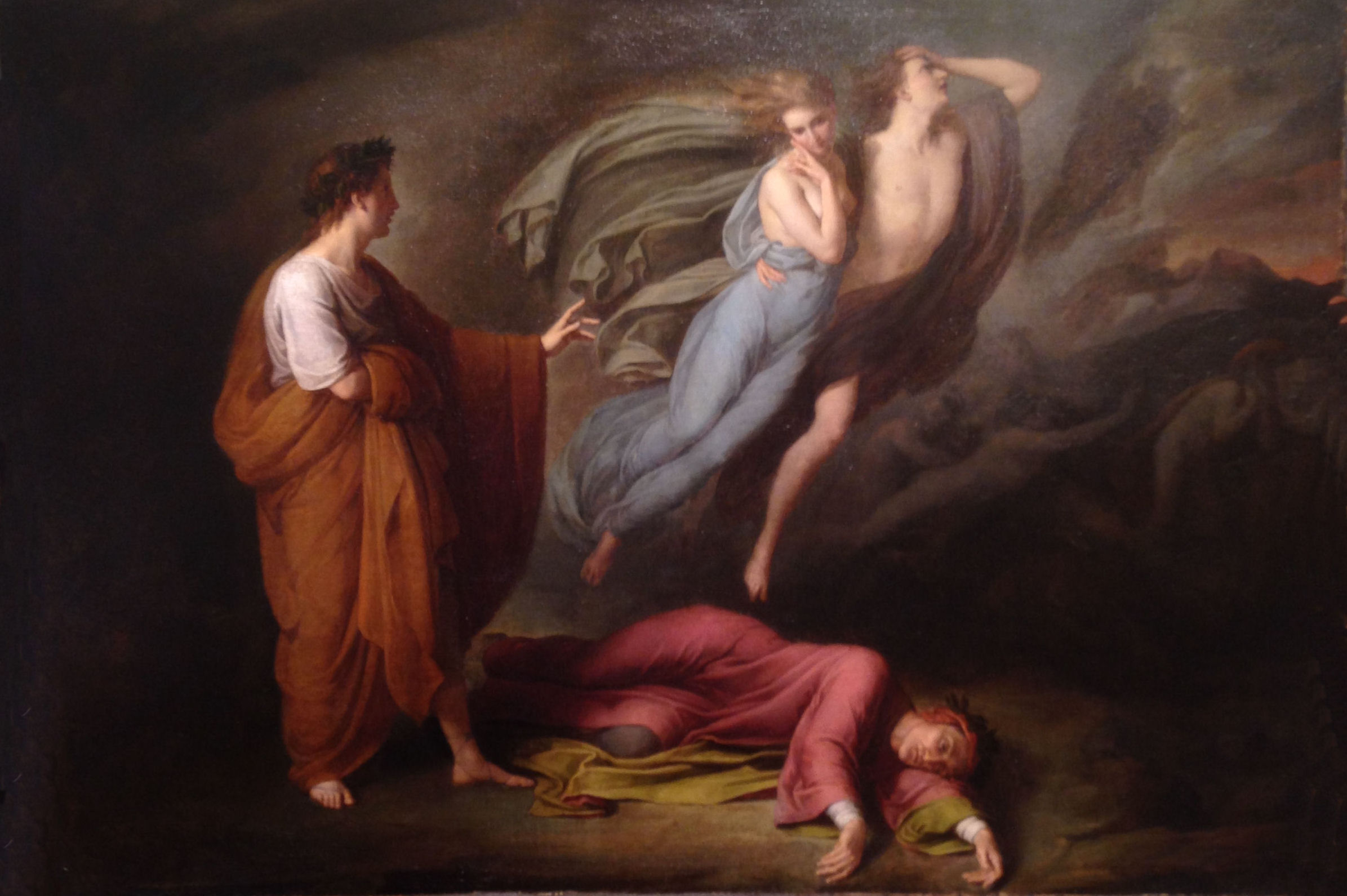 I'm Told to Go to Hell and Why
The poet had me sit down on the book-couch. He sat across from me on the quarterly-bed. "I've been tasked with showing you what Hell looks like"
I sat there anticipating that the next thing he said would rhyme. "Because living with me is such Hell, it was determined that I should be the one to show it to you"
"So, you know how to get to Hell?"
"It's nearby. We were worried it might become gentrified but the screams of the anguished are too much to bear even for thirty-something professionals"
"I don't get it", I protested.
The poet suddenly smiled, "Then, let me explain it to you… IN VERSE"
The powers that be rely on our not caring
how our world is faring.
Not that we'd need to ask it
but everything's going to Hell in a basket.
We've lost our reliance
on our friend science
Because, half of all people don't have the brain
to come in out of the rain
I have a theory, completely testible,
that people are far too suggestible
They'd rather ignore facts that have great coherency
and believe that everything's all a big conspiracy
So, the planet and people are going to Hell…
… oh well…
"So, we need you to travel to Hell and tell the world what you'll see"
I was shocked. "Why me?"
The poet gave me a coy look. "You're a humorist, correct?" I nodded. "Only someone with an ironic mind can understand Hell. You were chosen because–"
"Because I'm the best?", I prompted.
"No… if we'd gotten the best and something went wrong, the public might turn against us. If you fall into a lake of sulfurous fire the public should get over it pretty quickly"
I didn't know quite how to take that. And, the dread that the Poet might not be crazy made me a little nervous. "Are you sure you want to leave your poems where anyone can get to them?"
The Poet started packing a bag, mostly with his poems, but also water and bananas. "I could leave this place for months and no one would touch my poetry. I wrote a poem about it"
"I was pretty sure you had"
"And, it goes something like this:"
I'd rather lose my home
than write a poem
And, you'll never goad
me into writing an ode;
a limerick
makes me sick.
Want me to compose a ballad?
I'd rather have barbed wire in my salad.
As for the sonnet:
A pox onnet!
The Poet topped off his backpack with a large book bound in black and cinched it closed. "Are you ready?", he asked me.
I was unsure. He sensed my hesitation so he offered, "We don't have any time constraints. You can stay here until you feel you are ready"
I relaxed a little, "Thank you"
"I can read you more of my poems"
And, with that I grabbed my backpack and charged through the door. The Poet charged after me.
"I wrote one on cuttlefish. Do you want me to read it to you as we walk?"…