Rock vocalist Sammy Hagar was born on this day in 1947, despite neighbors' complaints about the noise.  As front man for the group Van Halen, Hagar was often compared to the group's former vocalist, David Lee Roth…usually by height.  Hagar was less flamboyant than Roth; moreover, his sense of self-worth was contained to the point where one could share a room with the singer and not experience a deep feeling of suffocation.  Hagar was forced to leave Van Halen in 1996, when surveillance footage revealed that the singer could, in fact, drive fifty-five…
~
On this day in 1884, the International Meridian Conference decided that the prime meridian would be the longitudinal line that passed through the observatory in Greenwich, England and then continued south as if nothing had happened, leaving mutilated cattle in its wake.  It was a fortuitous decision considering the unthinkable vengeance Greenwich astronomers were prepared to take, had the conference attendees considered otherwise…

~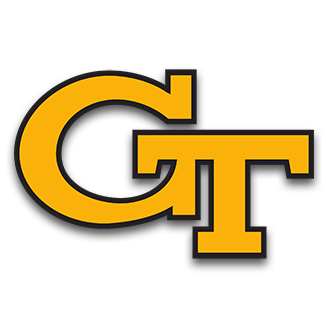 Georgia Tech was founded on October 13th, 1885 by a group of people with nothing better to do.  Today, the Atlanta School has a reputation of being one of the most difficult in the nation; in fact, many of their exams don't even include the questions.  Georgia Tech is considered by most insurance companies to be a "hazardous lifestyle choice".
~
On this day in 1943, allied-force occupied Italy, declared war on Germany.  Excluding bison stampedes and radioactive cobblers, Italy's declaration of war was officially the least of Germany's worries at that time.  Italy served the rest of the war effort with distinction as a battlefield…
~
The United States attempted to invade Canada on this day in 1812.  During the war of 1812, Generals Stephen Van Rensselaer and William Hull planned an attack across the Niagara River into Montreal.  Unfortunately, bad communication, undependable supply lines and egos the size of sauropods doomed the effort to failure.  As a consequence, the United States was forced to keep Celene Dion…

~
Political cartoonist Herblock was born on October 13th, 1909.  The reporter turned artist created cartoons condemning Soviet aggression, McCarthyism and the Watergate scandal; in fact, he didn't like much of anything.  Herblock won three Pulitzer Prizes, one of which for depicting Turkish president Mustafa Kemal Atatürk as a tapir in a tuxedo, boxing a dried sea cucumber, which represented Mexico for some reason.
~
This day is the feast day for Edward the Confessor, son of Aethelred the Unready, son of Edgar the Peaceful, son of King Proper Name of the Adjective.  Edward became king of England in 1042 and ruled until his death in 1066.  Nearly a hundred years later, people began to recall miracles the king had performed, such as healing the sick and getting his brother-in-law to pick up a check once in a while.  He was canonized in 1161.