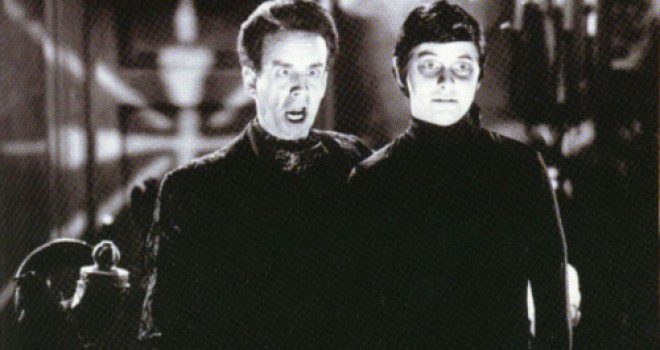 I am the darkness in that I'm not particularly light.
When I see my neighbor, he calls out, "Hey, Charlie… are you still the night?" and I have to remind him that, no, I'm the darkness… because I'M PURE EVIL. Then, the says, "Cool" and invites me over to play cards that night. I accept but never show up because, as I said, PURE EVIL. In fact, I've made my neighbor's life a living hell with the things I've done to him:
I replaced the plants in his front yard with plastic ones so that, when he waters them, HE'S WASTING WATER.
Ꝺ
I ordered and paid for pizzas and had them delivered to his house. Now he's morbidly obese.
Ꝺ
I painted, "I KILL U SOON!" on the side of his house in three foot letters and in the same color as his house.
Ꝺ
I got under the hood of his car and let all the air out of his radiator.
Ꝺ
I kidnapped and hypnotized his dog so that, now, he thinks he's an inch shorter than he actually is.
Ꝺ
I secretly signed him up for a newspaper subscription and then, every morning, I STEAL HIS NEWSPAPER.
Ꝺ
I told him my middle name was "Edgar", even though it isn't, so that, if he talks to a member of my family, he'll look stupid using the wrong name.
Ꝺ
I snuck into his home, while he was away, and shaved his boa constrictor.
Ꝺ
I obtained his social security number and got a passport in his name. Then, I used it to travel to Bermuda and back. Now, everyone thinks he takes more vacations than he really does.
Ꝺ
After he'd gone to sleep, I snuck into his bedroom, chloroformed him and moved him onto his right side.
Ꝺ
I started a rumor that he didn't like being gossiped about.
Ꝺ
I am the darkness, folks. Don't mess with the dark… or move next door to it. You'll never find your way out without a cell phone…