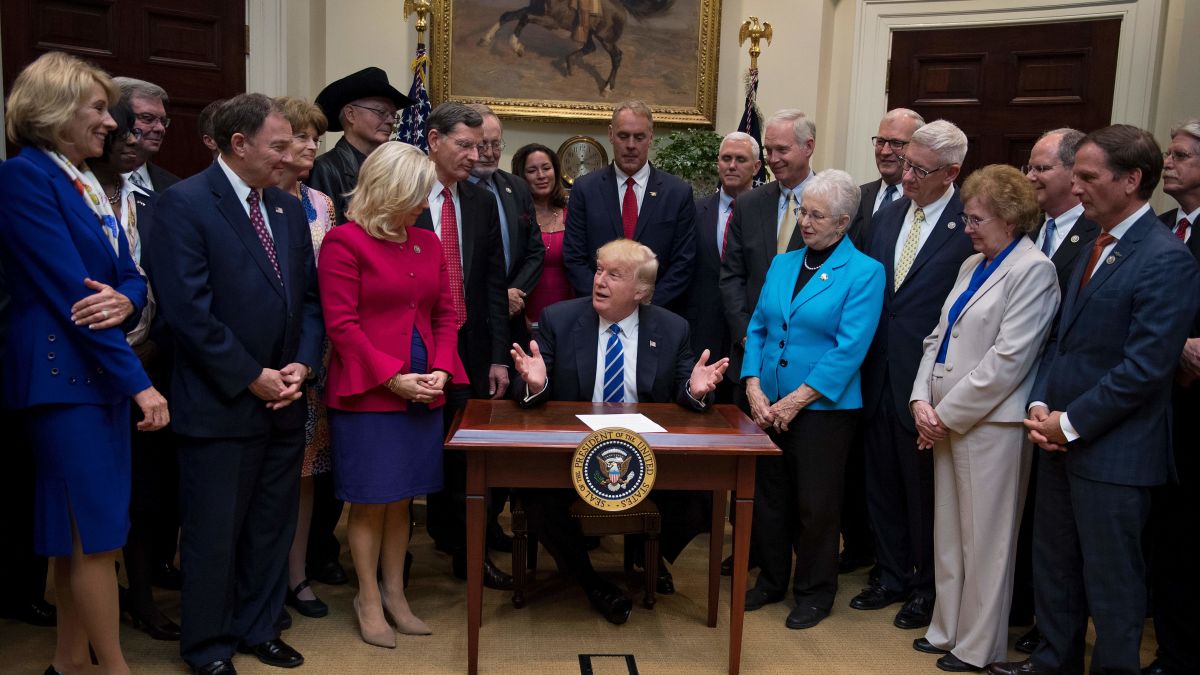 Recently, President Trump confused America by giving a speech from behind a tiny little desk. Still, no one knows why… but I have a few theories…
The desk ISN'T small. Trump is growing at an exponential rate due to consumption of a radioactive bucket of Kentucky Fried Chicken. He will spend the remainder of his days keeping vigil over Godzilla…
▲
The speech came on short notice so Trump had to borrow a desk from his Secretary of Commerce who also happens to be a Hobbit…
▲
There was only one seat at the adults' table for Thanksgiving, this year, and Melania called it.
▲
It's just step one in a process where Donald Trump and his desk are shrunk down to the size of a human red blood cell so that he can search for election fraud from the safety of Ivanka's aorta.
▲
That is no desk: It is "Richie" the headless wooden White House dog sleeping contentedly on his master's lap.
▲
Putin told him to do it because he thought it would be "a hoot"…
▲
Trump had planned on giving the speech from the chair when the tiny desk wandered onto the set and refused to leave.
▲
This was just a trick to confuse our enemies into thinking we have a desk shortage.
▲
Somewhere in the White House, there was a three year old with a big-ass mahogany desk in front of him.
▲
"It's not the desk; it's the PICTURES that got small"
▲
It was meant to be a normal-sized desk but it had a vitamin B deficiency.