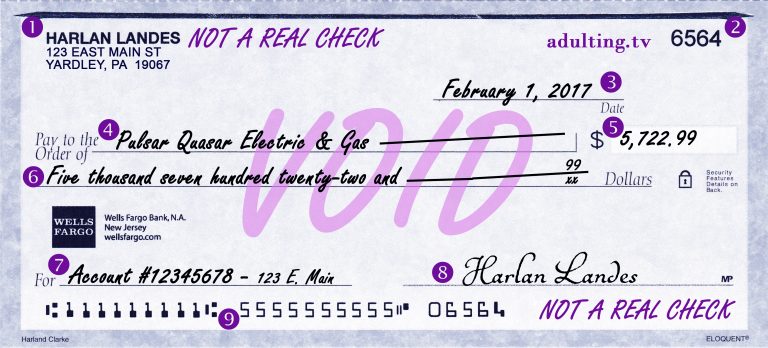 When I used to write several checks a month, I never forgot how to make my signature or what my name is.
$$$
Knowing that, with my signature, I could create my own currency, made me feel like a GOD.
$$$
The subject line was fun. I could put whatever I wanted there. When I paid the dentist, the subject was "Screw you, sadist!".
$$$
Checks were more optimistic than debit cards. Debit cards work with the money you have. Checks worked with the money you hoped you'd have in the immediate future.
$$$
Personal checks were a lot like gambling: You were betting that you'd get money to your account before their check arrived. If you didn't, they won the thirty-five dollar overdraft fee. If you did, you were allowed to shop there again in the future.
$$$
Your check's background design could be any number of landscapes or colors and you'd buy them in batches of hundreds from your bank. Now, all you ask for is a single counter-check and you write "VOID" on it so your employer can use it for direct deposit to your account.
$$$
Personal checks, if left unguarded, were a great way to keep in touch with any ethically challenged roommates you might have had through the court system.
$$$
If you closed out a bank account, any outstanding checks were just little individual potential felony bombs waiting to ruin your life and credit rating.
$$$
If you passed a bad check, often they'd post the bad check at the cash register to alert the cashier. EVERYBODY could see it. And, there is no bad publicity.
$$$
If someone tried to forge one of your checks, it was kind of flattering to see someone aspiring to be you… I can't even get my boys to wear one of my hats…
$$$
To make debit cards safe, a lot of expensive security measures need to be implemented and upgraded often; but, with personal checks, the only security action you needed was that long fraction after the value so no once could add anything to the amount… as if "One Hundred & 00/100 oh and add another fifty Dollars" was going to be something a bank would honor.
$$$
The best thing about checks was when you waited in a long grocery line, waited through them ringing up hundreds of dollars worth of your groceries, with your fellow shoppers just about to riot… the clerk gives you the total and you look at him confused for a moment as if paying for the groceries was the furthest thing from your mind; then, you'd take out the checkbook, methodically fill in the information, put the value of the check on your running total, painstakingly add up your debits and subtract from the total amount in your account and THEN take the receipt and leave…