An older woman was to meet the president of the company that she worked for in a game of golf and her anxiety level was immeasurably high. She'd heard her company's president was pretty uptight and easily offended…practically a Puritan. She was so nervous that she arrived at the country club an hour early. The woman needed a drink.
But, she'd left her money and credit cards at home; and trading her car for alcohol was a line she wasn't prepared to cross, yet. She approached the outdoor bar and noticed a line of empty tables and a single table, near the back, with a goose. The woman approached the goose mostly out of curiosity. Surprisingly, the goose had a drink in front of it. The bird noticed it was being watched and stared blankly at the woman.
"Hi", said the woman, "I'm Margo. I am having the WORST day and I really need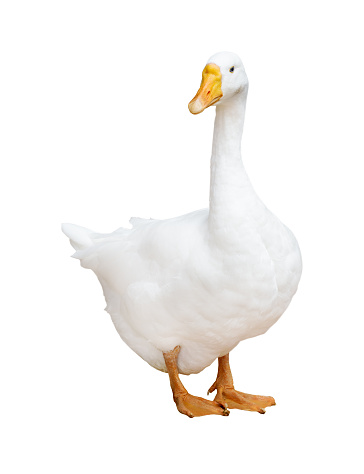 a drink; but, I left my purse at home" The goose held up a wing, motioned to the waiter, pointing at its drink and holding up two feathers.
"Sit down", offered the goose. Margo sat in a chair facing the bird. "I've been watching golf most of my life, on one course or another, and I have to agree with you. Golf, without alcohol, is a stressful thing indeed"
"Oh thank you! I'll just finish my drink quickly so as not to bother you"
"I've got nowhere to be", said the goose, "for about an hour"
Margo smiled, "It'll be nice to have someone to talk to. If I start talking about my grandkids, stop me" The waiter brought the drinks and Margo took a quick sip. "Oh, that's interesting"
"It's absinthe, gin and meal worms. A goose drink"
Margo looked briefly horrified but forgot herself and took another sip, "Not bad", she said, "Could I get it WITHOUT the meal worms?"
"Eww!", exclaimed the goose. The two sipped in silence for a moment, then Margo suddenly started from her chair.
"Oh no!!! I've been drinking… she's going to KNOW I've been drinking! Why did I take a drink? I'm gonna get FIRED and I'll have to sell seeds for a living like I did when I was twelllllve", Margo wailed.
"Relax", said the goose, "You can't smell this drink on anyone's breath unless you replace the meal worms with crickets. My husband actually thinks I'm at the lake right now, eating minnows"
"But–"
"You just have to alleviate the tension from the anxiety of having that first drink", the goose motioned to the waiter, "by having a SECOND drink"
Margo replied, "That sounds like a lot better idea than it probably is"
"Two more, waiter", honked the goose.
After a second drink, Margo started to relax… and, she was developing an
unholy taste for meal worms. But, she started thinking about her golf game that would be coming up very soon. "I think I'm too drunk to putt… but not drunk enough to use my irons"
"Another drink will take care of that", sang the goose.
"Oh, I COULDN'T", Margo exclaimed.
"I didn't hear you", the goose said.
"I said, OKAY"
After her third drink, she realized she could use her irons and she was more than drunk enough to putt as well. "Thanks for your hoshpitality", she said, thickly.
"One more!", said the goose, "She'll notice if you're HALF drunk but she'll never be able to detect it if you're completely smashed"
"That soundsh logical", said Margo, "But, this is getting expensive for you"
"Oh, they'll just put it on my bill", replied the goose.
"I shee what you did there", said a cockeyed Margo, coyly.
When Margo finished her fourth drink, the goose looked at her watch and said, "Oh no. I have to crap all over the sixteenth fairway in three minutes". The goose held out a wing, "It was swell meeting you"
"How do I get to the firsht tee?", slurred Margo.
"Turn left and past the lake"
As she got near the lake, Margo could see the president of her company, a Ms. Hornbill, standing at the first tee looking around the area impatiently. Margo had just gotten Ms. Hornbill's attention when she drunkenly stumbled into the lake and quickly sank to the bottom.
Later:
"We couldn't save her", a paramedic told Ms. Hornbill.
"I'm sure you did your best"
"Seems like such a waste", the paramedic said, sadly.
"Yes", lamented Ms. Hornbill, "I was really looking forward to having a drink with her"…
Moral: What's sauce for the goose is sauce for the grandma