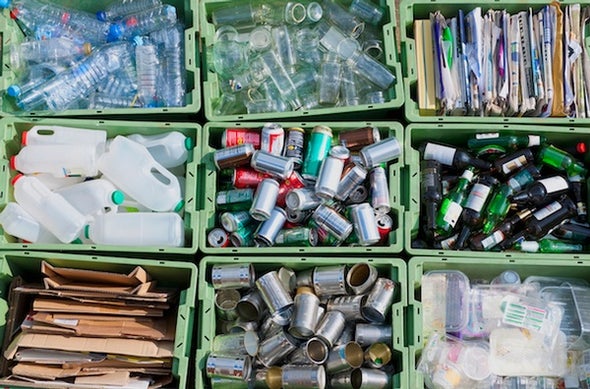 Flatten cardboard boxes before recycling. Before flattening remove all homeless people living inside.
A compost heap is a great way to stink up your backyard and still feel smug about it.
If you break up with him in the right way, an ex-boyfriend can be recycled into a furniture mover or cash machine.
Putting your plastic grocery bags into your grocer's recycling bin allows all those plastic bags to be thrown into the dumpster at once, saving time and energy.
Corporations burn through millions of sheets of paper. When you get ready to print a large document, ask yourself, "Could I present this information orally, in the form of a sonnet or song?"…
Plastic containers have little tiny triangles with even tinier numbers on them to designate what kind of recycling they are. I'd recommend using your reading glasses or a magnifying glass to make out what the numbers are, but I'm pretty sure you've already recycled your reading glasses and magnifying glasses.
The insane can be recycled into talk radio personalities and local mayoral candidates.
If you do not have a local recycling facility, oft times, dumping your recycling at the end of a gravel road or into a lake will work just as well…
Do your best to determine which houses have alcoholics living in them and pick the beer cans out of their garbage. Good rule of thumb: If there is a lot of shouting and it isn't a karate studio, there's probably an alcoholic living there.
Glass can be recycled over and over, saving our nation's sand for our nation's beach volleyball players… truly our greatest resource…
Often, eulogies can be recycled if you just change the pronouns.
An old car battery can be recycled, which is a lot nicer than what you were going to do with it…