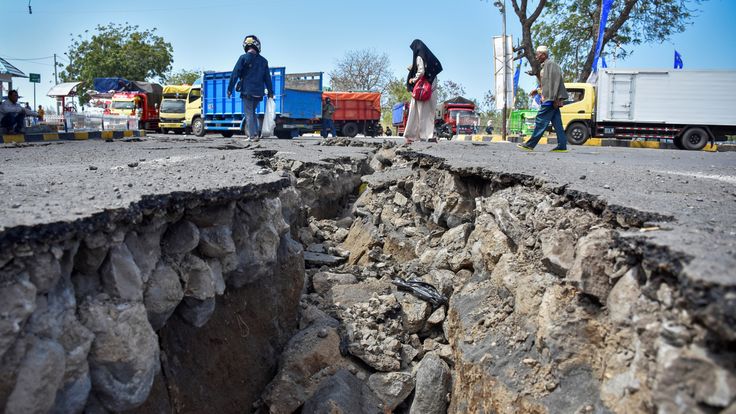 If you are at work and don't have time to get outside, take cover under a table or a desk.  If you were already under someone's desk BEFORE the earthquake started, you should be ashamed of yourself…
If you are outdoors, avoid power lines… unless you are a power line worker.  In that case:  GET BACK TO WORK.
Stay away from any furniture that might fall on you unless that furniture is worth more than you are.  If it is, try to cushion its fall with the fleshy part of your back and buttocks.
During the earthquake, try standing in a doorway.  It won't increase your chances of survival, but, when they look for the bodies, they always start with doorways for some reason.
Do NOT run outside or into another room during an earthquake unless you have a desperate need to TiVo something or you hear the ice cream man.
After the earthquake, use your cell phone to call or text for help because, really, it's all about YOU, isn't it?
You should help the survivors, unless they are so seriously injured that you'll need to move them in two or more trips.
Have an earthquake readiness plan.  For example, my plan is to live in an area that doesn't have earthquakes.
If you are outside during an earthquake, find an area where trees, buildings or power lines won't fall on you.  I recommend Antarctica or the Moon.
If you are in bed during the earthquake, stay there until the quake is over, protecting your head with your pillow or significant other…