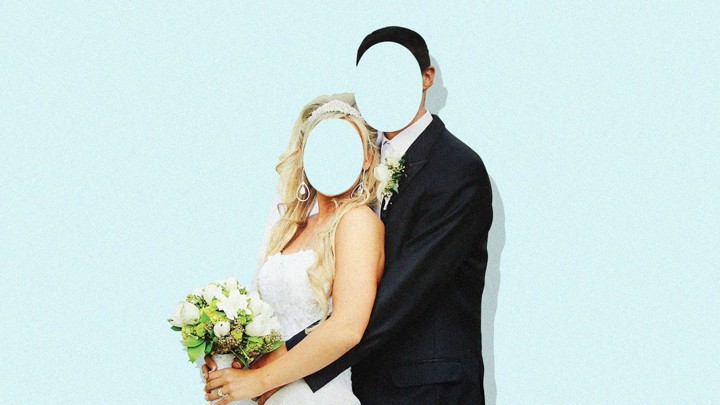 You can still wear white to your wedding even if you aren't a virgin; however, you will have to affix a scarlet 'A' to your bridal gown.
Don't spend more on a wedding ring than you can afford. Two month's salary has been the amount decided upon by people who determine these things and who also sell wedding rings.
If your lips move when you read, you should probably not write your own vows.
If the bride is obviously pregnant, draw attention away from the bulge by making her head-wear more interesting… say a wide-brimmed hat or a sloth.
If you and your spouse-to-be follow different religions, get a Unitarian to marry you. That way, both of you will burn in Hell… together!
Make sure the church has a back exit.
Post a friend behind the church in case your spouse-to-be decides to take advantage of the back exit.
Don't throw rice at a wedding: Birds eat it, it swells in their stomachs and they explode. Instead, throw bird seed laced with chunks of alka seltzer.
It is customary for the bride's father to give her away; or, if he is a used car salesman, to sell her at a ridiculously low price. He'll throw in the undercoating for free.
In Oklahoma, there is a tradition where, the night before the wedding, the bride and groom get into a fist-fight with the best man and maid of honor. In this case, avoid the punching bride's face and the groom's testicles.
In a standard wedding, you need at least two ushers to escort people to either the bride's side of the church or the groom's. If your wedding is incestuous, "festival seating" is just fine and the ushers can be used as bouncers for when someone inevitability pulls out a cheap handgun and starts waving it around.
The bride and groom are not allowed to see one another before the wedding. For a truly happy marriage, this practice should continue until the children are grown.