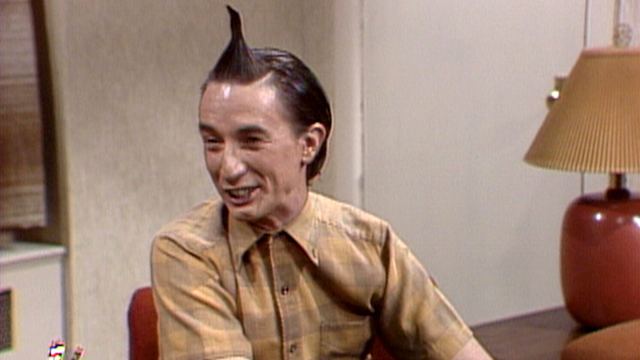 Oscar Wilde once said, "This wallpaper and I are fighting a duel to the death. Either it goes or I do.".  He died shortly after saying that because that wallpaper had some pretty powerful friends.
That feeling I used to have after getting laid is the same feeling I now get when I lay in a three month's supply of the store-brand acid blocker I like.
A minor was recently arrested for licking random cartons of ice cream in a supermarket.  A lot of people think she should be tried as an adult; I, however, disagree.  I think she should be tried as a witch instead.  You know, dunking, torture with hot irons, forcing her to try to say the Lord's Prayer backwards.  And, when they determine she IS a witch, it's off to juvenile hall with her!
You know how, after you eat a certain amount of a certain food, you never want to eat it again?  For me, that food was Altoids and the certain amount was one of them.
No one ever went broke appealing to the least common denominator… a subgroup that, ironically, has the most trouble calculating a least common denominator.
My parents threw me a themed birthday party every year until I was seven and balked at the their "Children We Wish We'd Never Had"-themed party.
When I was married, I'd always tried to schedule a vacation on our anniversary and email my wife each day from wherever I went.
When we have reached a point, as a society, where we are using fried mac and cheese as hamburger buns, is cold fusion that far off?
Herman Melville was originally named "Herman Melvill".  After his father went into bankruptcy and died, his mother, Maria, added an 'e' onto the end of their last names.  It wasn't so much to avoid creditors as it was to use all the e's she had left over after she'd learned to abbreviate.
Last night I asked myself why I was wasting my life watching The A-Team movie for the twelfth time when I could be watching The Avengers: Civil War for the sixth time, instead.