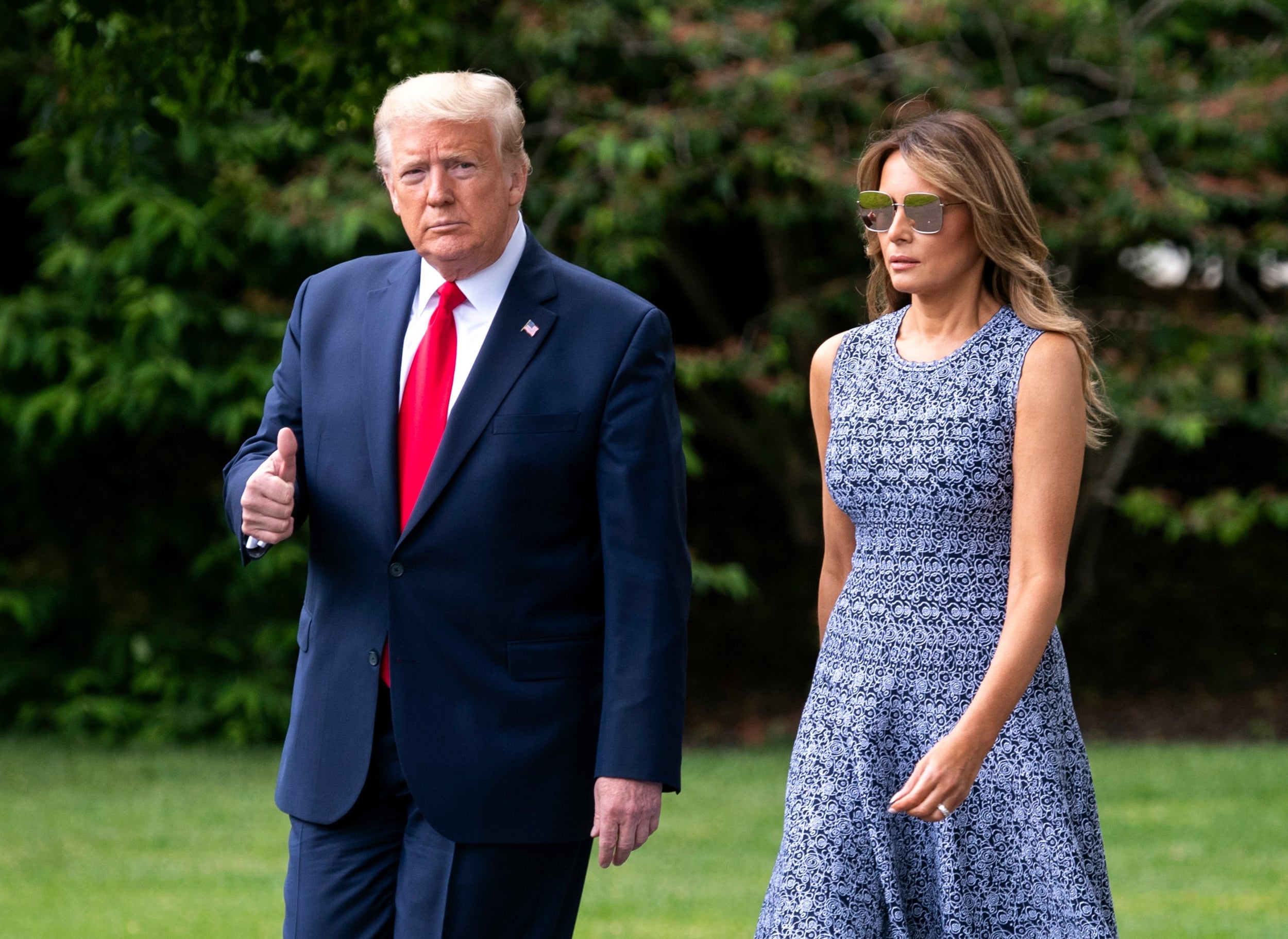 She is a ventriloquist and must always be within arm's length of the hole in Trump's back.
She is a sex-doll brought to life by a fairy. She will become a real girl after she performs a selfless grand task. We'll keep you posted.
Melania Trump speaks no English and precious little Russian.
She ended up with Donald Trump when they were pairing fashion models up with billionaires and she'd left the room to use the bathroom.
A second theory as to why she ended up with Donald Trump involves a bet with Satan and a fiddle contest.
She has no uterus. Melania Trump reproduces by firing her spores into a dish of beluga caviar.
She wears that blank expression because her memory is wiped once a week to alleviate the trauma associated with waking up next to Donald Trump.
She prefers black men and since orange is the new black, she was strongly attracted to Donald Trump.
Scientists know that Melania Trump's neck will one day fracture under the weight of her false eyelashes.
Melania Trump supported the International Red Cross; however, Mrs. Trump's enthusiasm for the Red Cross dwindled when she found out that no one was going to set fire to that cross.