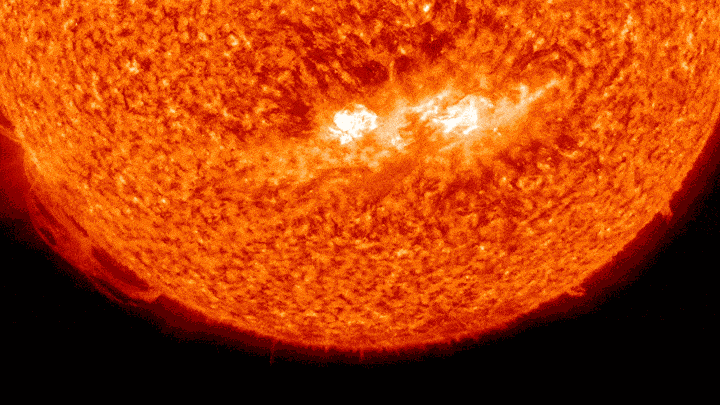 Over one million Earths could fit inside the Sun; however, after the first Earth burned up, the other 999,999 Earths would probably avoid trying to do that.
It takes eight minutes for light to travel from the Sun to the Earth, so none of the light we get is every really fresh.
The temperature of the Sun can reach 15 million degrees Celsius; but, good news: It's a dry heat.
The Sun is classified as a yellow dwarf. Yes… dwarves CAN get jaundice but I'm too classy to make a joke about it.
The Sun accounts for 99.8 percent of the mass in the solar system. Much of the rest of that weight is dirt, rocks, hydrogen and Godzilla.
In a five billion years, the Sun will expand to a red giant and turn the Earth into a cinder…. so don't make any long term plans…
The Sun's surface area is twelve thousand times that of Earth, so if you are one of two people tasked with painting them, volunteer to paint the Earth before anyone else does.
The Sun is at the middle aeons of its life and you know what that means: Hair plugs, steroids and a hot stripper girlfriend.
It takes millions of years for light (a photon) to get to the surface of the Sun. Astrophysicists theorize that it takes that long because one part of the inside of the Sun looks like any other, so it is easy to get lost.
Solar winds cause the tails of comets to form, which is good because, otherwise, we wouldn't be able to tell them from stinking asteroids…