Chapman v. Bocco the Squirrel – Albert Chapman assaulted Will Haines, AKA Tennessee University mascot Bocco the Fighting Squirrel, during a rowing competition. Convicted of simple assault, Chapman appealed his conviction on the grounds that, Bocco, at least during university sporting events, was legally an animal; and, that because he was the "fighting squirrel", Chapman was responding to a legitimate threat. The court found for Chapman, whose assault conviction was overturned and he was, instead, convicted of animal cruelty, a class six felony. Haines' injuries from the assault were deemed too extensive and he was euthanized by a veterinarian.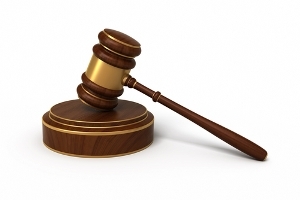 Freddy Lane v. Galloping Gopher Children's Parties – The Galloping Gopher made a lot of promises in regards to Freddy Lane's oldest daughter's birthday party: A cake, a bounce house, a magician, a clown, Batman, Superman, a quilting lesson, three fire marshals lecturing on safety, solid gold watermelons and a flying elephant named "Daisy". And, all for twenty dollars. Needless to say, none of those promises were kept. Galloping Gopher felt it had done nothing wrong because sarcasm; moreover, the party service felt that, "Only a prize idiot would believe we'd do all that". The judge ruled for The Galloping Gopher after it was revealed that the contract Mr. Lane signed was a Toblerone wrapper…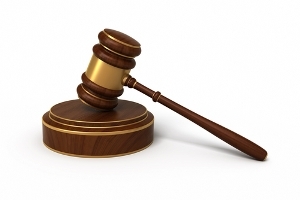 Smith v. Horst Grocers – The plaintiff, Bruce Smith, filed a complaint against Horst Grocers from putting slabs of pork fat in their vegetarian burritos. The judge ruled that, because the slaughtered animal had been in coma, it was technically a vegetable.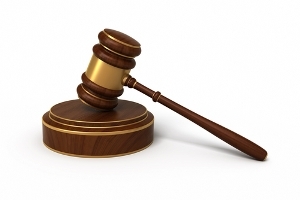 Quincy v. State of Wisconsin – Freddy Quincy was arrested in Milwaukee for shop-lifting a children's coloring book on care of the uterine wall. By the time he was delivered to the police station, his case had already been heard and he had been found guilty. On appeal, the judge stated that the Constitution provides for a speedy trial and not for a slowed-down one… which Mr. Quincy might have heard if the appellate judge hadn't heard the case a week earlier than scheduled and not alerted Mr. Quincy.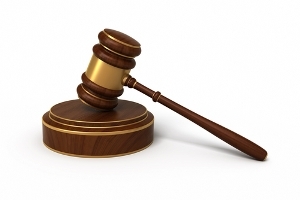 Franks v. City of Newkirk – Corey Franks, arrested for molesting a cardboard cutout of a Care Bear, was questioned for twenty consecutive days, without sleep, bathroom breaks or the chance to see "how The Sopranos turned out". He confessed to the dalliance with the cartoon character facade and also to collaborating with the Germans during WWII despite fact he hadn't been born yet. Appellate judges interviewed Mr. Franks for three consecutive days, after which he dropped his appeal at the advice of his court-appointed hallucination.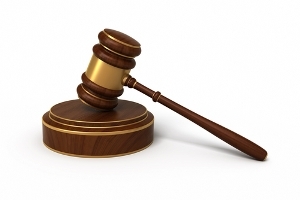 Marx v. Marx – Sarah Marx and her estranged husband, Max Marx, fought over who had custody of their three children. Neither wanted custody but since each of the children had a rare blood type and each had an extra kidney, both thought there could be big money in selling their blood and body parts. The judge ruled that, under maritime law, Sarah had seen each of her children first and was therefore given salvage rights…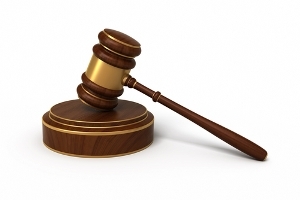 Disney v. Everyone Else – Walt Disney Corporation, in 1989, tried to trademark three-dimensional space, stating that, even though it had been around before Disney, it was Disney corporation that made it popular. The court refused Disney's request; however, as a gesture of good will, the court allowed Disney to file for a patent on the air we breathe.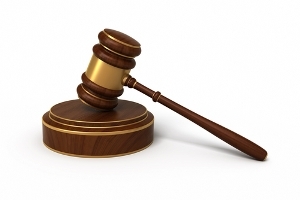 Wallace vs Pennsylvania – Nathan Wallace, angry at the fact that a store brand laxative had failed him, arrived at a drug store with two automatic weapons and a broom stick that had been smeared with something unpleasant. He argued that his arrest violated his second amendment right to bear arms. The court disagreed, stating that the Constitution required a well-regulated militia and, due to his constipation, he was anything but.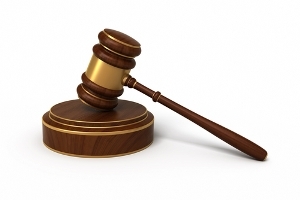 Jane Doe vs John Doe – A Cincinnati woman was assaulted and had kept her name from being publicized for safety reasons. The suspect was a minor, so his identity was also kept a secret. The criminal trial had to be aborted due to the fact that neither party showed up, because no one knew who to contact. The judge advised the plaintiff later to wait until the defendant had reached his eighteenth birthday, then to try to goad him into attacking her, again. Disbarment proceedings against the judge had to also be aborted when it turned out the judge kept his identity a secret, too…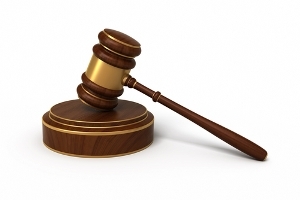 The Board of Education v. Brown – This suit was filed a year after the ground-breaking Brown v. The Board of Education. The Kansas board of education sued Oliver Brown for creating a "hostile workplace" from "resentful negros" and wanted damages to the tune of "putting everything back the way it was". The court rejected the suit, citing Ferguson v. Plessy.