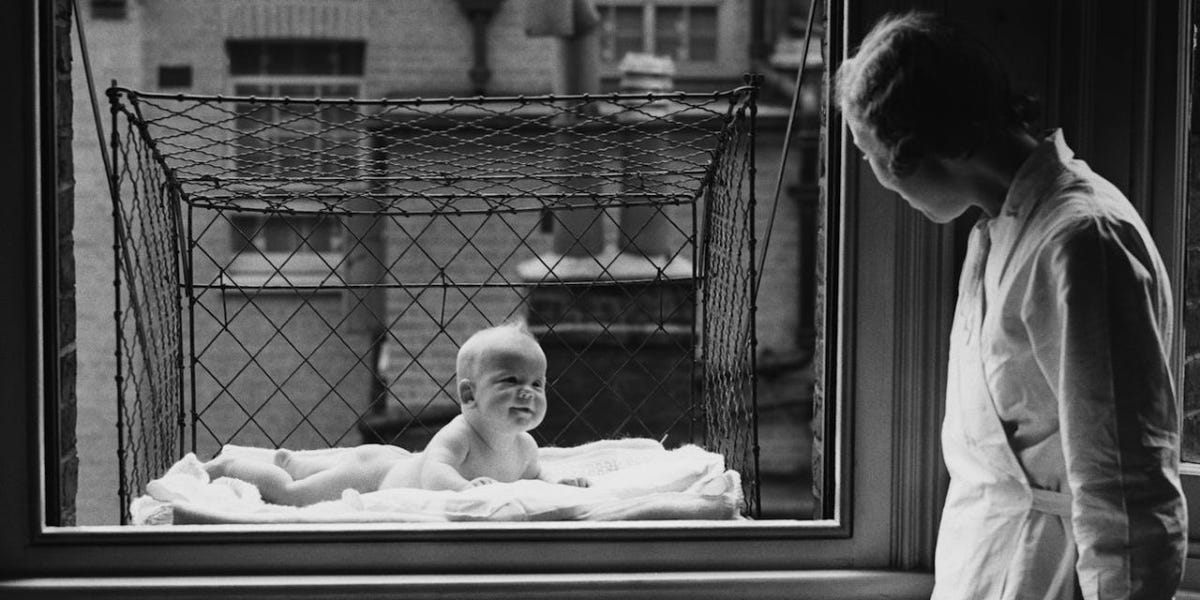 It makes them far easier to mail.
●
With kids safely in crates, you'll be able to keep your poisons and cleaning supplies within easy reach.
●
It helps them to appreciate the right to stand upright, which our forefathers died for.
●
Keeping children in crates helps prepare them for careers as mimes.
●
Their crates can be stacked to save space. Remember to keep the kids who haven't been toilet trained ON THE BOTTOM ROW.
●
Crates can be modified to be modular couches and chairs so, when you are relaxing in the evening, it will be a guilt-free evening with the kids.
●
My parents kept me in a crate for years and I don't have any emotional problems. At least not any that I feel comfortable sharing with you.
●
For God's sake, don't raise your child in a pet-carrier because it might damage his self-esteem.
●
Children crave boundaries and structure so they kind of deserve to be kept in crates.
●
You may think raising a child in a crate is bad for it; but, there are peer-reviewed articles that prove conclusively that pretty much anyone can get a peer-reviewed article published.
●
No more lost baby teeth.