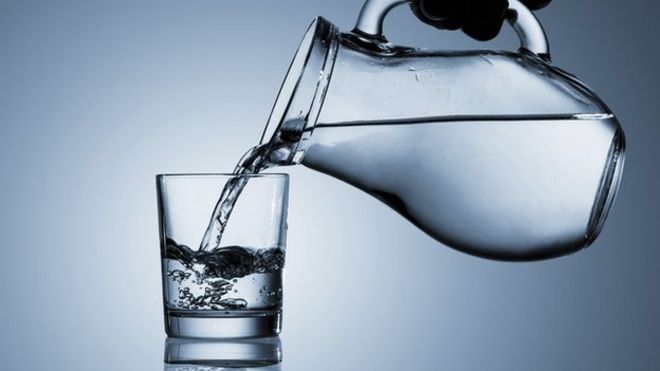 Capitalist: I see the glass as a marketable pessimism-detector.
Republican: I see the glass as lazy and not living up to its full potential.  I will no longer support this half-full glass and its Islamic/Hispanic friends with my tax dollars…

Salesman: I see the glass as twice as good as a quarter full.
Lawyer: I see it as water contaminating my half glass of air.
Philosopher: I see it as an existential construct that, if I knock it over, will ruin the rug and I will catch hell from the wife when she gets home from work…
Paranoid: I see the half empty glass as a conspiracy to slowly, over a long period of time, change our expectations when it comes to glasses of water.
Enabler: I see the half-empty glass as something I'll have to step in and fix and then explain to everyone that you were distracted by work when everyone knows you were so hammered, you could barely position the glass under the tap.
Economist: The glass is projected to be full by fiscal year 2021.
Sociologist: I see a system where two components are isolated and separate when they could pull together and be club soda.
Paleontologist: I see what is probably a neck vertebrae for a previously undiscovered species of giant sloth or maybe a big armored fish.