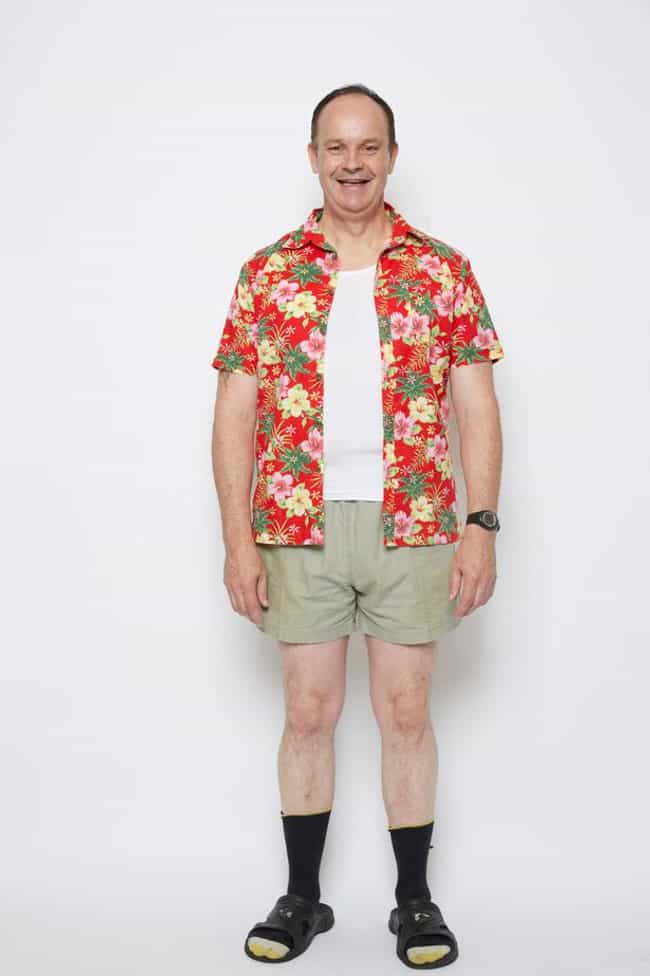 You can order a drink that tastes good, like a girl-drink, instead of straight-shots of single malt stuff that tastes like something kept in an IV bag in a trauma ward.
You can keep your car until it dies a natural death from old age.
You can quit holding it in and let your belly relax onto your lap like an exhausted toddler after a hot day at the zoo.
You can stop lying about what you do for a living and concentrate on lying about how much you earn.
You can stop watching movies with Oscar-winning acting, directing and cinematography and concentrate on kung-fu movies, slasher flicks and goat porn.
You can finally just admit that, after years of trying, you'll NEVER figure out what existentialism is.
You can lose the arm candy with the vacuous laugh and get a plainer girl who can change a tire and can tell you what existentialism is.
You can wear black socks with your shorts and sandals… but, for God's sake, DON'T.
You can changed your "I punched Henry Kissinger in the nose" anecdote for the more accurate, "I saw Henry Kissinger get into a car once".
You can admit that, YES, you listen to Aqua… and not just "Barbie Girl"…
You can admit that you have no knowledge of car repair and any power tool you try to use will probably end up being Exhibit A in your manslaughter trial.
You can quit looking aloof and cool and go with needy and strange.
You can finally be at peace with the fact that, when you try to dance, you look like a bison having a stroke…