On June 26th 1948, Shirley Jackson published her short story, The Lottery, in the New Yorker magazine. What are the odds of that?! Much of the public furrowed their Neanderthal brows, shambled to their typewriters and wrote angry letters… mostly about not knowing what the HELL the story was about. It is an indictment of scapegoating and mob mentality, but that's only evident if you read it and think for a few moments afterwards. The work is best known for giving high school English students something to do book reports on besides Salinger, Hemingway and Ray Bradbury.
On this day in 1974, the first UPC was scanned in Troy, Ohio. This took the human factor out of grocery store checkouts and allowed a cashier to concentrate less on hitting keys and more on telling customers about the recent operation on her foot. Originally, it was feared that scanners would make cashiers obsolete; however, since self-service usually culminates in a debate with a touch screen as to whether or not you put something into your bag and is usually resolved by A CASHIER, it hasn't really come to pass. Thank God!
June Days ended on this day in 1848. June Days was essentially a revolt by the French working class in reaction to the news that national workshops were going to be shut down. Due to better roads and the fact that France did not have gladiators, the revolt didn't last very long. There were ten thousand casualties and four thousand were sent to Algeria… many of them against their will. The revolt inspired an election which gave France Louis-Napoleon Bonaparte who did NOT improve things.
Michael Vick was born on June 26, 1980, with ten minutes left on the game clock. He played quarterback for the Atlanta Falcons until he was arrested for his participation in a dog-fighting ring. Vick was released from prison after twenty-one months and he promised to send all canine disputes to arbitration.
Julian I was killed on this day in 361 while bravely attacking in the wrong direction. He'd only been emperor for two years at this point. He was a philosopher and a Greek scholar. In an attempt not to look weak on the issue of Sassanid Persians, he attacked the Sassanid Persians. He got as far as the fortified capital city of Ctesiphon before a wave of self-preservation swept over him and began to hot-foot it out of Persia. During his retreat, his liver developed a condition known as "being speared".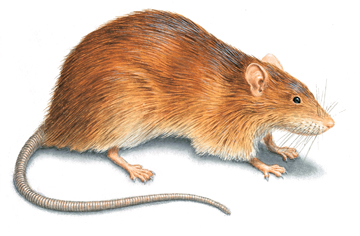 Ratcatcher's Day is celebrated on this day, in Hamelin, Germany; so, if you know a ratcatcher from that particular town, be sure to shake his hand… or, better yet, just wave at him from a distance…
And, fifty-seven years ago, a child was born in a military hospital, tipping the scales at three pounds. He has since gained a LOT of weight and started blogging. He is prone to writing lists and articles about animals that no one cares about. He is, in a sense, the greatest hero of all time…