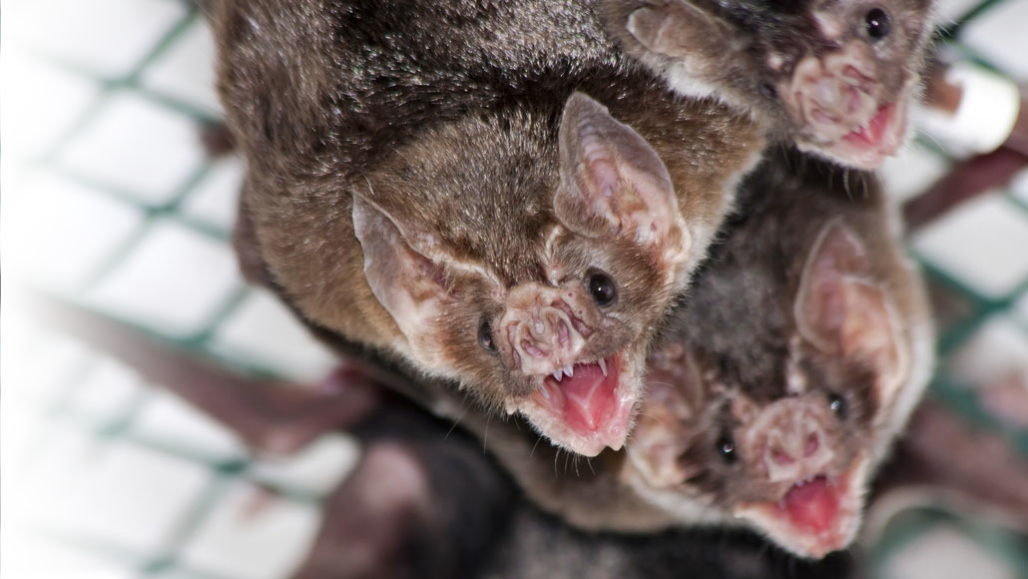 I might meet a woman who is turned on by rabies.
My son needs a pet and he's a night-person.
Because there's a perfectly good ceiling that no one was using.
If you know a better way of getting rid of laundry mosquitoes I'd like to hear it.
If I ever feel that the Covid 19 virus is being unfairly bullied by the CDC, I can make my own Covid in my laundry room.
It's nice to know that, whenever I get the urge to express myself at an ultrasonic frequency, there'll be someone to listen to me…
I heard that bats can be trained to turn a dryer back on if your shirts are still damp.
I directing a production of Die Fliedermaus and they are my chorus.
Bats cannot sniff out cancer like some dogs can be trained to do, which is perfect because, if I have cancer, I don't want to know.
If the power goes out, a bat can be used as a makeshift flashlight: Just hold one out in front of you while it echolocates itself. When you hear a soft, "Uh-oh", you're about to run into something and should change direction.
As they swarm out of my basement door at sunset in a never-ending cloud, I can usually persuade one to pick up some groceries for me if he's already going that way.